BE IN TOTAL CONTROL OF YOUR BUSINESS
We developed the latest techniques in data mining and business intelligence, giving to our clients an easy way to analyze their main payments KPI's.
With our complete dashboards, it is fast and easy to monitor the peaks of activity by days and hours, allowing you to make corrections and optimise your conversion!
We make it easy to track your transactions from all possible angles so that you know more about your customers behaviours, going from the general data to a specific transaction in only a few clicks.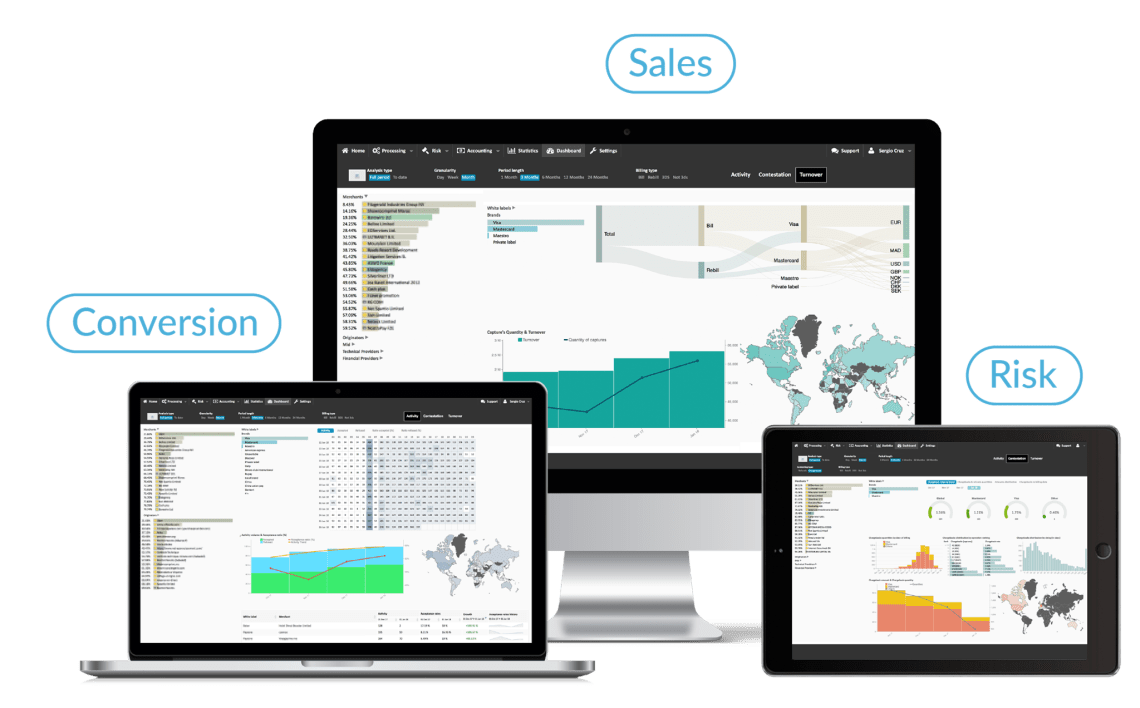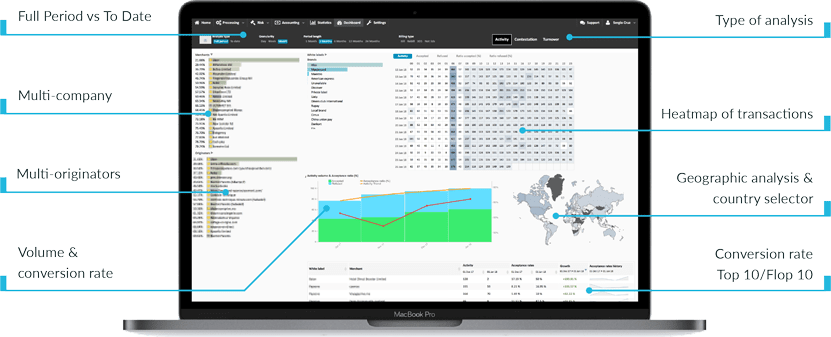 Have a quick overview of the most relevant data of your business
Compare data across different periods
Get a deep understanding of your transaction data by fine tuning your report requirements
Update your dashboards in seconds: super-fast data load
Get the right insights and take smart decisions!
SUNBURST
Sunburst Graph:
The heatmap will give you a quick and detailed overview of your transactions. Change the order of the filters or delete them at your convenience.
Observe from different angles the analysis of your data.
TOTAL ACTIVITY
REFUSED
RATIO REFUSED
MONITOR YOUR DAILY AND HOURLY ACTIVITY USING OUR HI-TECH TOOLS: HEATMAP AND INTERACTIVE MAP
Discover the peaks of activity by hours and days using the HEATMAP and access a dynamic cycle graph, getting detailed information about error codes, card brands, and much more.
DISCOVER WHERE ARE YOUR CUSTOMERS AND WHAT IS THEIR BEHAVIOUR WITH PAYXPERT INTERACTIVE MAPS
Get a geographic overview of your main indicators!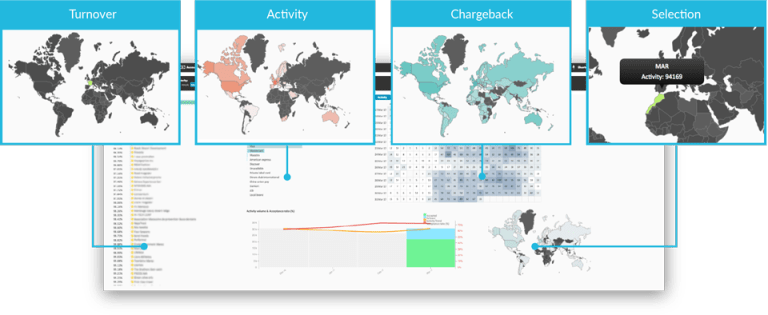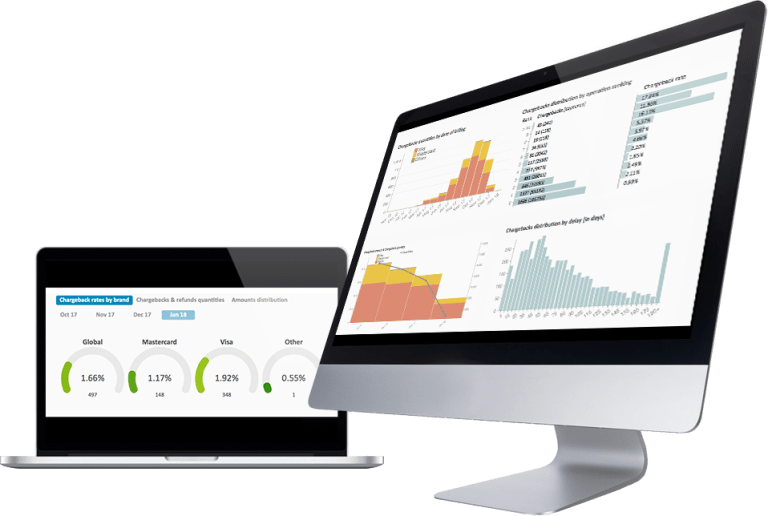 EASILY IDENTIFY ERRORS AND TAKE ACTION FAST
Understand your customers and identify trends. Dig to the deepest details of each transaction.
Tke strategic decisions with ease.
Detect from which period your current chargebacks have originated.

Save time and money, discovering after how many times a rebill turns into a chargeback.

Find out how many days after the transaction a chargeback was received.
All this information helps you take strategic decisions to increase your revenue without assuming more risks.
MORE THAN SOLUTIONS, WE CREATE VALUE
Full summary to see clearly how your traffic deploys by card issuer, currencies and countries.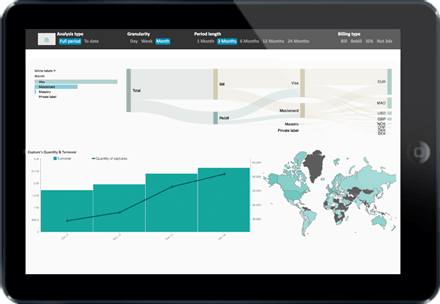 ADVANCED STATS
Control your transaction processing with clear tables and graphs that you can customize. Go to the transactions lists in just one click.
CHOOSE AND APPLY OUT OF THOUSANDS OF POSSIBLE COMBINATIONS:
GET THE ONE YOU NEED!
Transactions results

Level of risk
Turnover

Authorised transactions
Make your team happy and save their time.
Useful for finance, risk and also for marketing teams.
Transparent and simple invoicing.
Stop losing time making reconciliations, we have an incredible tool that makes it fast and straight forward.
Easy and rapid reconciliation.
Two buttons to get access to the stats or the list of transactions that are related to the invoice.
We make it clear so you are sure you are not missing one single transaction.
SWITCH TO US, MIGRATE YOUR DATA, AND ENJOY ALL OUR BUSINESS INTELLIGENCE TOOLS!
We take care of all your transactions history to make the process as easy as never before.
WE ARE HERE TO HELP
LET'S TALK!
Our Account managers will support you in the process of integrating Digital Payments Solutions to allow the best experience to your future Customers.
Let's talk about payments!